WAX TO METAL OPEN STUDIO
(pre-requisite - Wax to Metal 2-Part Workshop at RAWspace)
We offer an Open Studio, for those who have completed a
Wax to Metal Workshop at RAWspace, and would like to work on more
projects, but still require some supervision. There will be a teacher on hand during Open Studio times for assistance, to answer any questions and/or offer suggestions.
There is a wax Starter Kit available for purchase ($45 + hst). The kit includes a variety of wax pieces (wire, sheet, ring blanks, etc) to help you get started on your projects, as well as an Info Booklet which includes tips, tool suppliers, casting houses, and more.
We will be casting off-site once per month. You can choose to cast with us (for an additional fee) - or if you prefer, you can take your pieces to a casting house of your choice.
Open Studio is on a 'first-come, first-serve' basis. There will be 4 benches available during this time. If you would like to guarantee a time/spot, please get in touch with us in advance.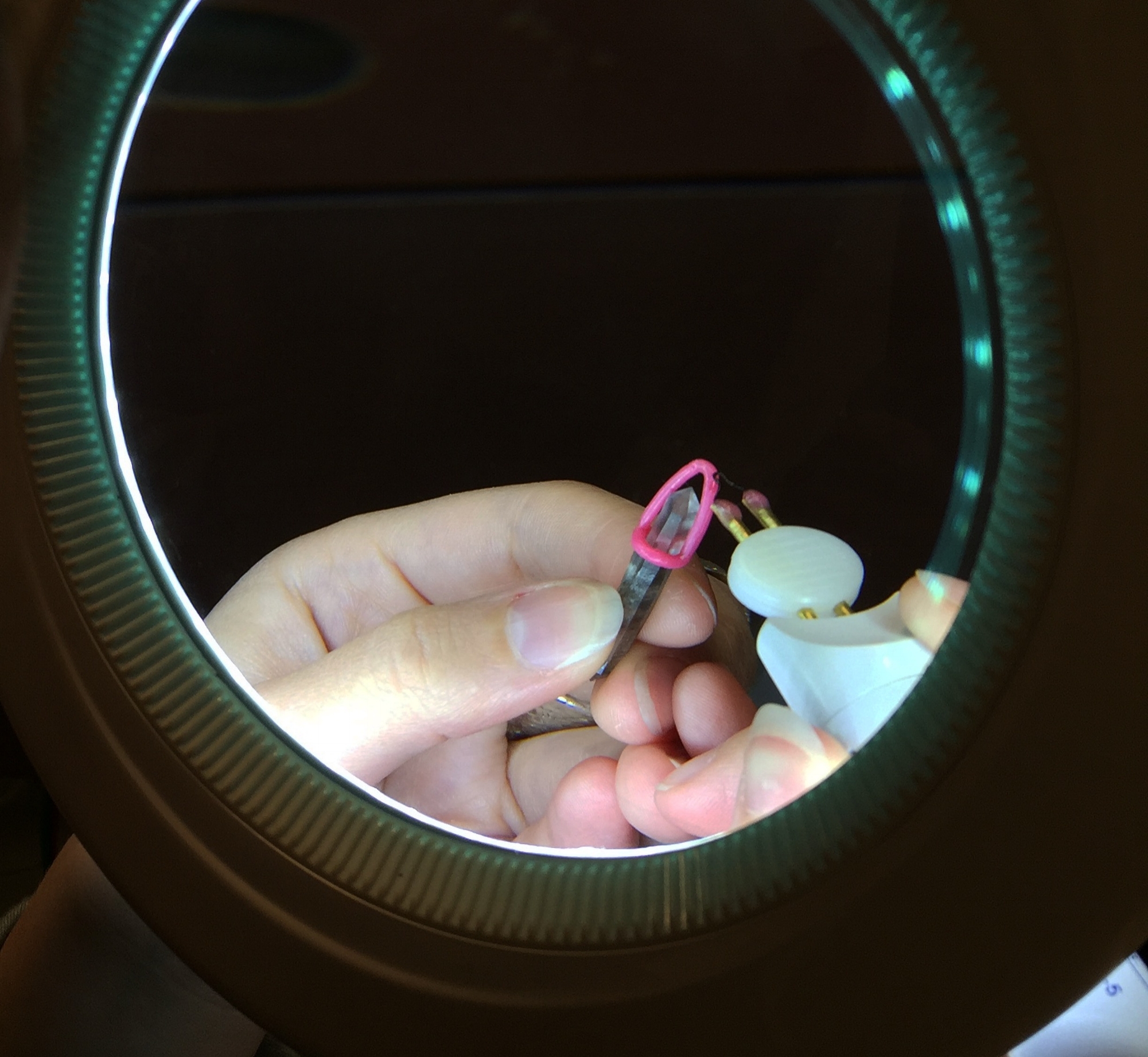 • During the Wax to Metal Open Studio, you will have access to all necessary tools and equipment in the RAWspace jewellery studio, with the exception of the torches.
• A variety of wax will be available for purchase at the studio for an additional fee - or you may bring your own jewellery wax.
• If you are bringing your own personal tools, please ensure that they are clearly labelled.
OPEN STUDIO RENTAL RATES:

10 hour package = $150.00 + HST
25 hour package = $300.00 + HST
* plus Security Deposit (refundable)


VIEW THE CALENDAR HERE FOR OPEN STUDIO TIMES AND DATES.
For more information, please visit us at the studio, or e-mail us: contact@RAWspace.info.