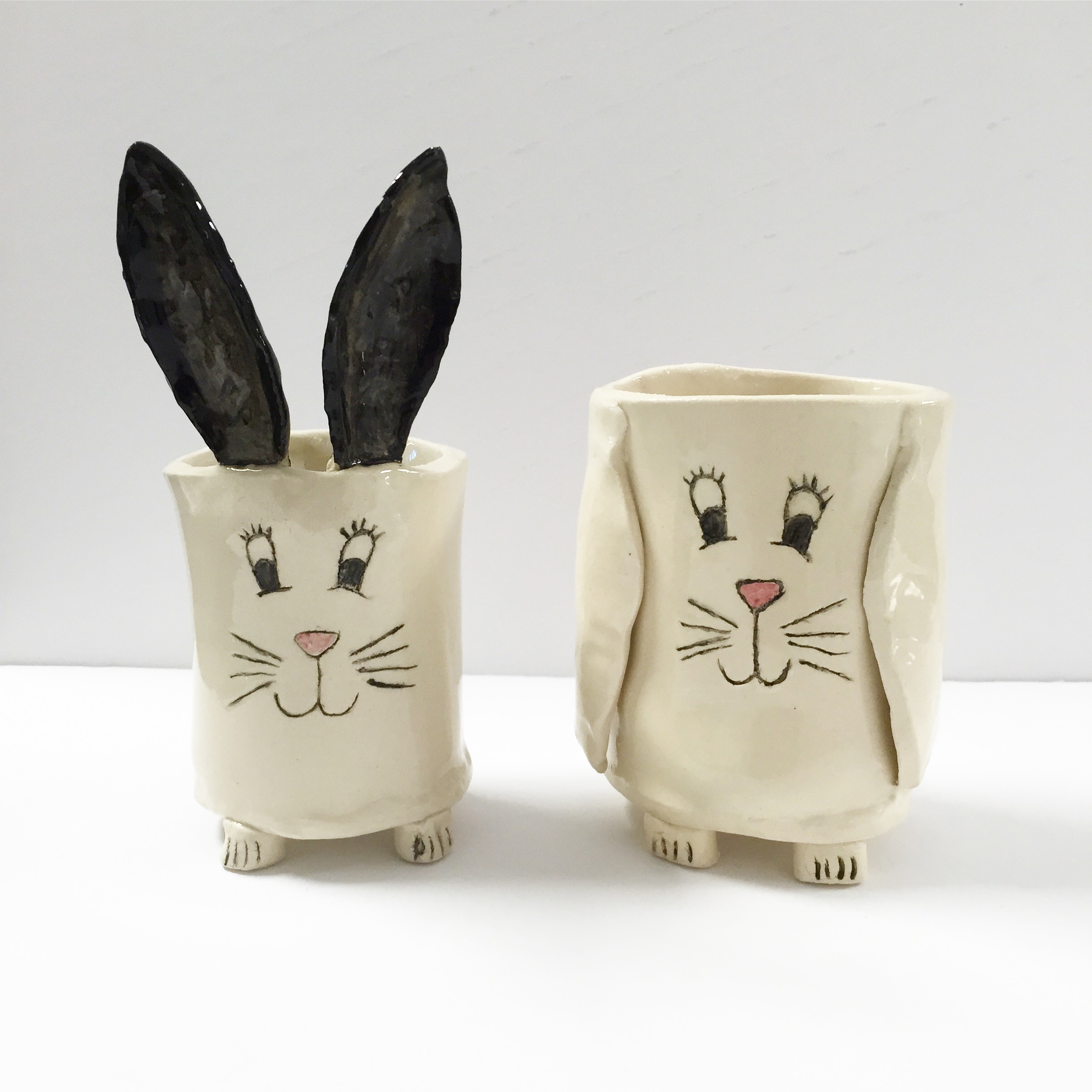 $85.00 + HST PER PERSON (MATERIALS INCLUDED)
In this 3 hour workshop, each participant will learn how to make fundamental forms with clay, using a slab-building method. Each person will receive 3 lbs of cone 6 mid-porcelain clay, and access to tools and underglazes to build and decorate 2 unique Mugs, a Vase or a Planter. Surface techniques will be explored and demonstrated, to create beautiful AND functional pieces. There will be examples of finished pieces available to reference, for your design choices.
*To make the most of this workshop, please wear comfortable clothes (that may get a bit dirty), and trim your fingernails! Long nails dig into the clay and mark up your work.
The pieces made during the class will be transported to Annika's studio where they will be bisque fired, coated with food-safe clear glaze and fired to cone 6. Once glaze fired, the pieces will be microwave and dishwasher safe. The finished work will be returned to RAWspace, where it can be picked up 2 weeks after the class.

*Annika will do her best to ensure all of the pieces survive with fantastic results, but clay can be quite unpredictable and results may vary from example pieces.

No experience necessary.

Book now! Space is limited.
** BY CLICKING 'BUY NOW' YOU WILL BE REDIRECTED TO PAYPAL TO CHECK OUT. YOUR RECEIPT FROM PAYPAL IS YOUR WORKSHOP CONFIRMATION.